John Ritenour's Family Life
John Ritenour was born in McKeesport, Pennsylvania, in the 1950s. Although he grew up in a small town, Ritenour had big dreams from an early age. "I can remember back to being 5 or 6 years old and walking with my mother," says Ritenour. "I even remember pointing out a bridge and saying, 'I'm going to own that bridge.'" While Ritenour did grow up to achieve great things just like he predicted, he never let his family life take a back seat to his career.
Early Life and Background
Even though John Ritenour had plans to leave his small-town life outside of Pittsburgh, he didn't make the move straight out of high school –– which is where he met his wife Valli. After graduating, Ritenour briefly worked at a steel mill in town and shortly thereafter started working at his brother's bakery business. However, an economic downturn affected the business and a choice had to be made as the bakery could no longer both brothers. Although Ritenour loved working with his brother and learned a lot from the experience, he knew he had to move on.
Soon after, Ritenour made a career change to start working in insurance. Around that time, he and Valli got married and decided that they would start a family of their own. In 1976, they welcomed their son, Heath, and John Ritenour knew that he needed to make some serious professional moves so that he could financially support the family without sacrificing quality time at home.
Starting and Raising a Family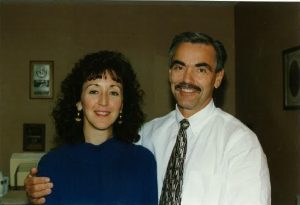 For John and Valli, owning their own business seemed like a no-brainer. They'd have more time to spend with one another, and they could control their schedules to make sure they wouldn't miss any milestones in Heath's life. So, they went into business together. This allowed John Ritenour to coach Heath in baseball, basketball, and football –– all while pursuing his own entrepreneurial dreams.
Having had so much time to coach Heath in the game and cheer him on from the sidelines, Ritenour also had time to teach his son about the importance of having a strong work ethic. "My father is my most important mentor," says Heath. "He taught me more about life and business than anyone." John Ritenour encouraged Heath to get a college education but still welcomed his son with open arms when Heath said he wanted to work in the family business instead.
Becoming a Grandfather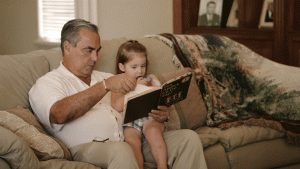 John Ritenour has worked side-by-side with his son and wife for over 20 years. As he's started the transition into retirement and away from the everyday workweek, Ritenour has found even more time to spend with his family as it gets bigger and bigger. Now, the ultimate goal for John Ritenour is to be the No. 1 grandfather.